JustGiving our supporters as of today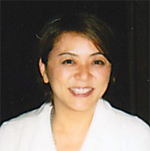 JustGiving Japan
Support Japan – GAMBARE donation challenge
Thank you for your LOVE♪
Mar. 16
SION SONO(filmmaker, COLD FISH, LOVE EXPOSURE)
  Live first, Survive first, then we will work on together to regenerate JAPAN.
Mar. 16
TAK SAKAGUCHI (actor, YAKUZA WEAPON, VERSUS)
  My dear friend is still missing. but I won't give up any hopes till the end, I will support each other and do whatever I can.
By the way folks, 3/15 was TAK's birthday!
Mar. 15
Mr. Masaaki Taniguchi,
direcotor of TIME TRAVELLER, the girl who leapt through time starring Riisa Naka
  "I hope all the people in striken area will recover very soon safely and piecefully".
Mar. 15
Mr. Kim Ji Seok, head of Pusan International Film Festival (Korea)
Mar. 15
Ms. Natsuko Mori (natsu)
  Associate producer of GOLDEN SLUMBER at AMUSE Entertainment, JAPAN
Mar. 15
OTAMA, a social knit worker
Mar. 15
Mr. Andrew Kirkham, Owner of SILK PURSE ENTERTAINMENT (UK)
Ms. Kazumi Inagaki, Jap-Eng. translator, SILK PURSE ENTERTAINMENT (UK)
  "In support of our family, all our friends and everyone else in Japan at this time of need.
Keep strong. All our hopes and prayers".
Mar. 15
Mr. Toshiyuki Tanimoto (TAKOBO)
  my dear friend in Japan
Mar. 15
Mr. TAE HUN LEE, Owner of Opus Pictures (Korea)
  producer of A Man From Nowhere at Opus Pictures, KOREA
"I am very sad to hear this tragic earthquake.I hope to help Japanese with my donation".
Mar. 15
Ms. Michiyo Sato (mycst) / Korea
  producer, sales, acquisition, student of Korean University, KOREA
to join visit : http://justgiving.jp/c/3385